Here are some pix!
Jesse and Tabitha, with Wyatt in Utero! Taken just before leaving for the hospital.
Checking Baby's heart rate...
In the tub.....
Just born!!
Daddy holds Wyatt for the first time! Note the vernix all over Daddy's shirt!
Daddy and Wyatt....

'Nother pic of Daddy and Wyatt...

Grandpa Dave and Wyatt (and Mommy and Tabitha)
Grandma Margo and Wyatt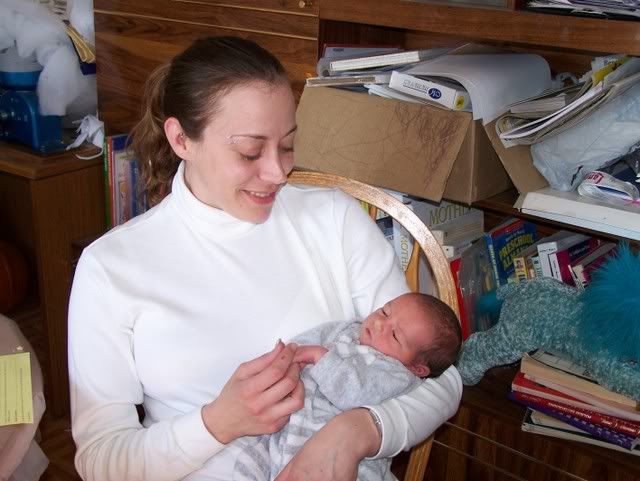 Auntie Christine (who was my Doula!) and Wyatt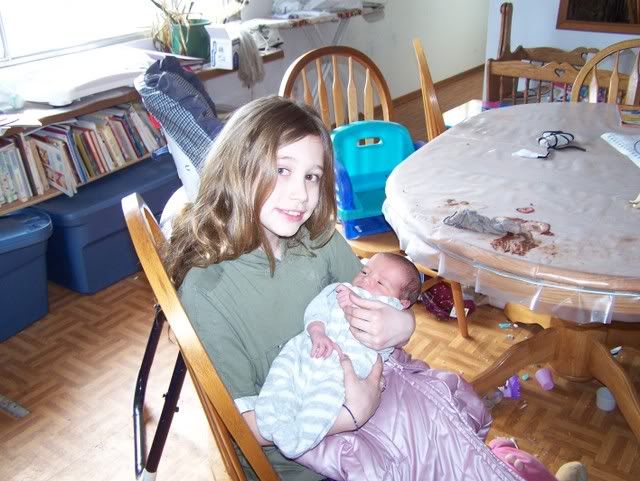 Cousin Jade and Wyatt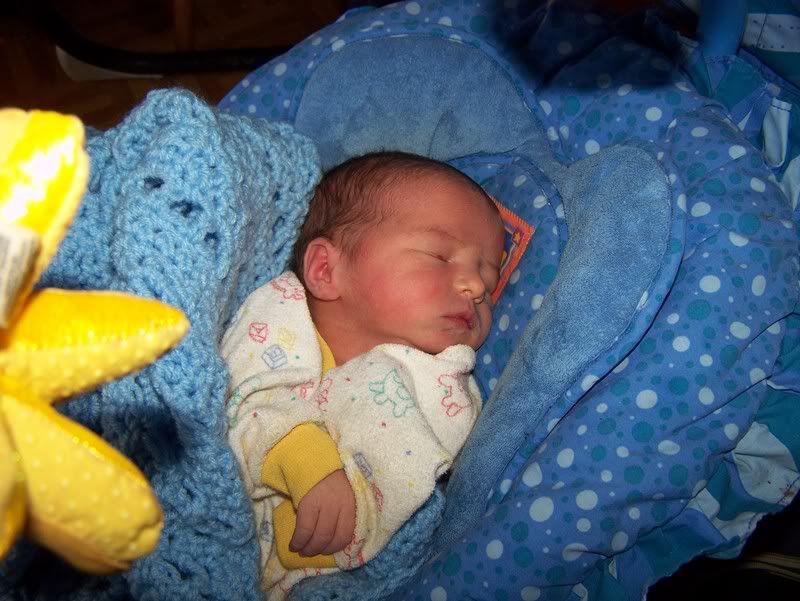 Awww-T00 Sweet!!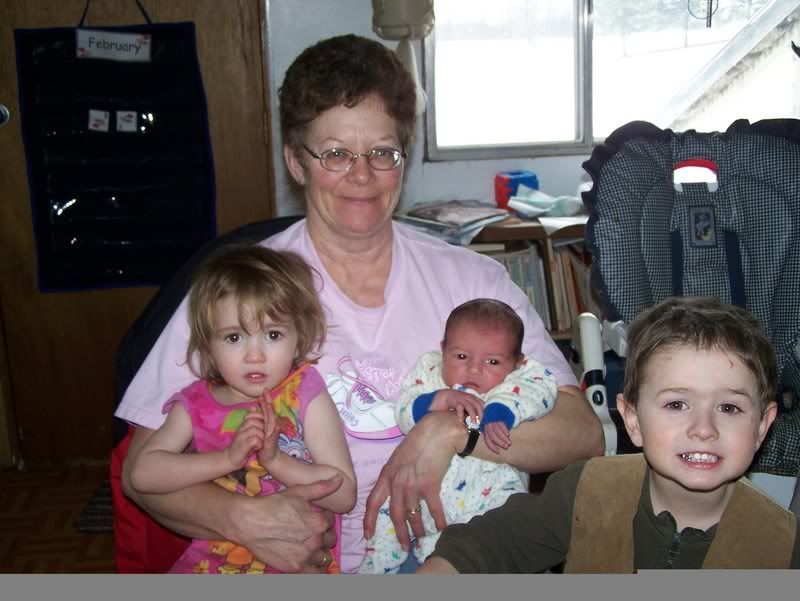 Grandma Julie, with Wyatt and proud big siblings Tabitha and Jesse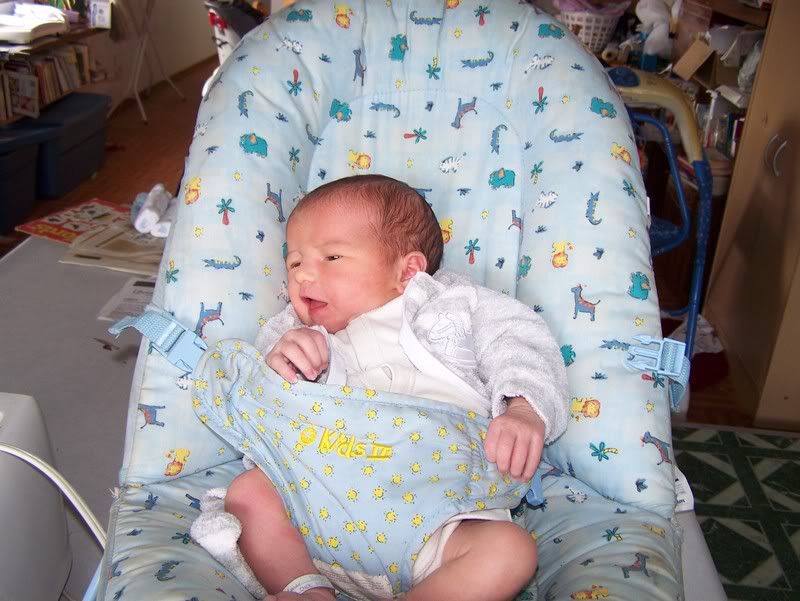 Trying out the bouncer seat!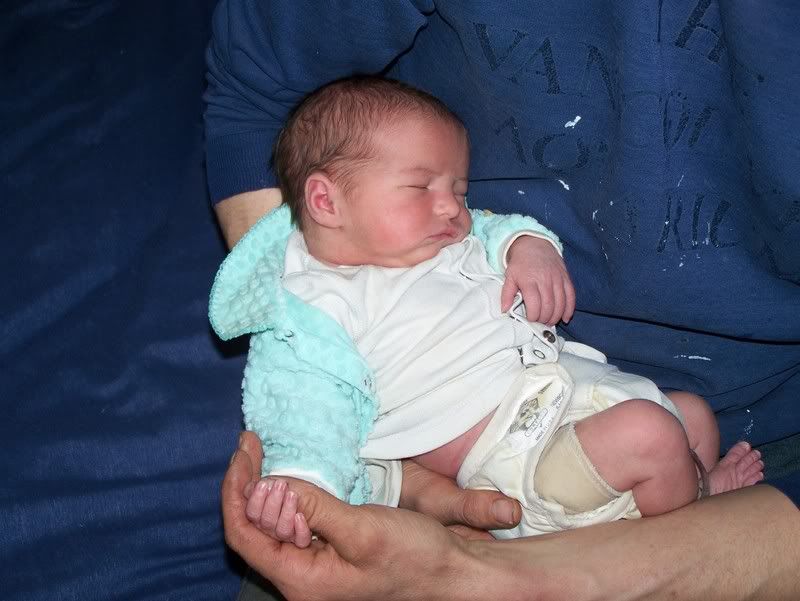 Crashed in Daddy's arms!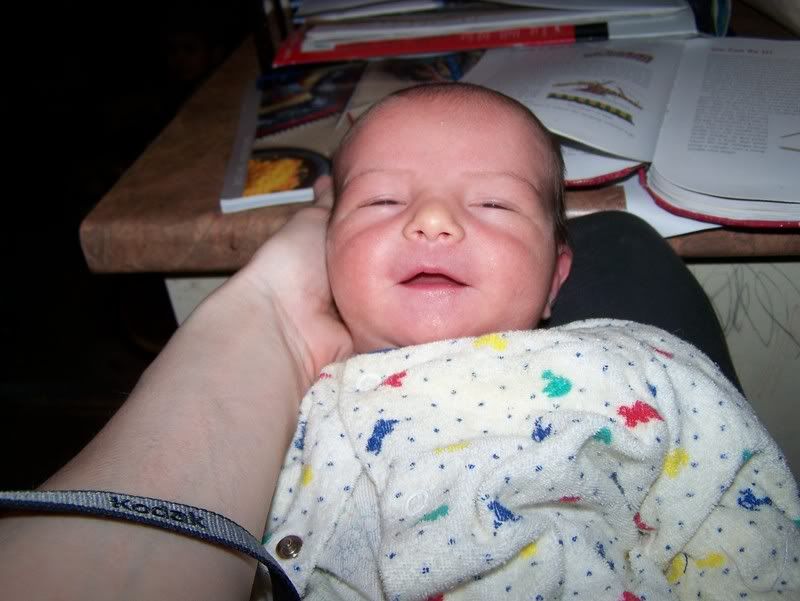 Caught a baby smile!!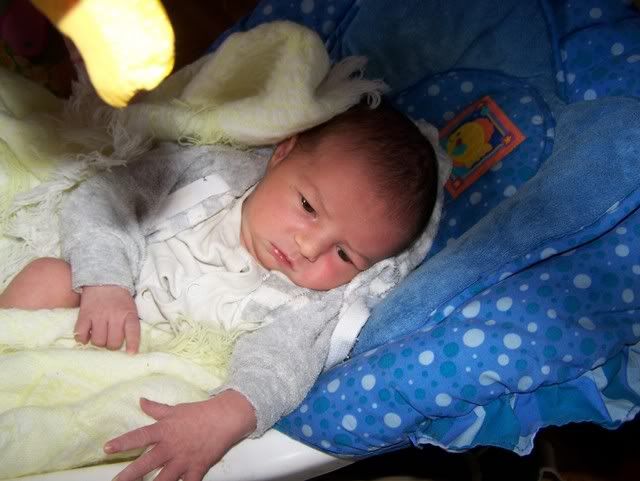 Half awake!!
There aren't too many pix of Mommy, b/c I wasn't dressed for most of them!!
We're getting family photos done on Thursday though!
Hope you enjoyed the pictures as much as I enjoyed sharing them!